How to Enable the Dark Mode Theme in Windows 10
Windows 10 includes a Dark Mode setting, otherwise known as a Dark Theme, that changes the colors used by Windows and some installed apps to darker colors. While dark mode was originally created so that Windows would display less light and thus would not disturb others who may be sleeping, many have found that they prefer to use a dark theme at all times as they fine it easier on the eyes
To enable the Windows 10 Dark Mode, you need to go into the Colors settings screen. To do this you can either go to into Settings > Personalization > Colors or type "dark" into the Start Menu search field as shown below and select "Color settings".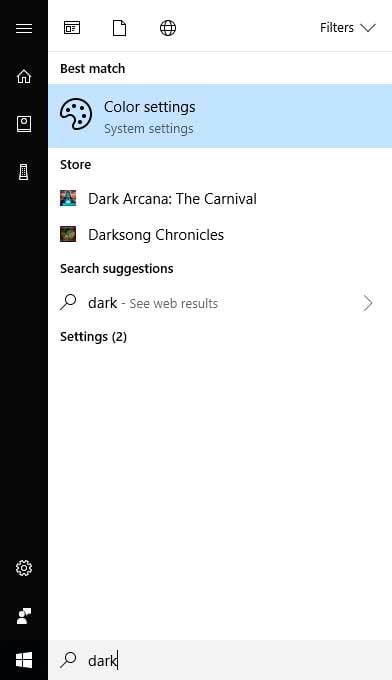 Once you are at the Color settings screen, scroll down until you see "Choose your default app mode" as shown in the image below.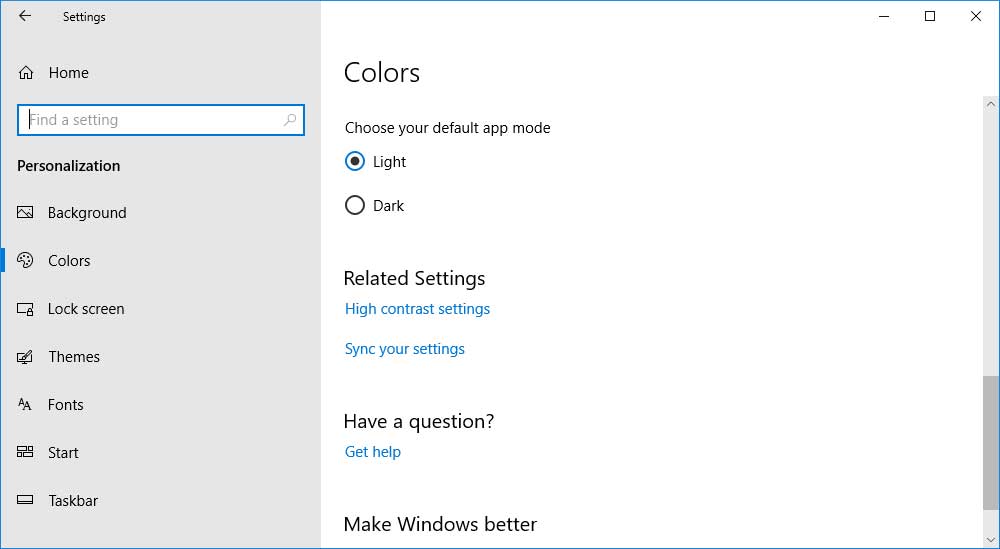 To enable dark mode in Windows 10, simply select the "Dark" setting under "Choose your default app mode" and Windows 10 will immediately change the color scheme to the new dark mode theme as shown below.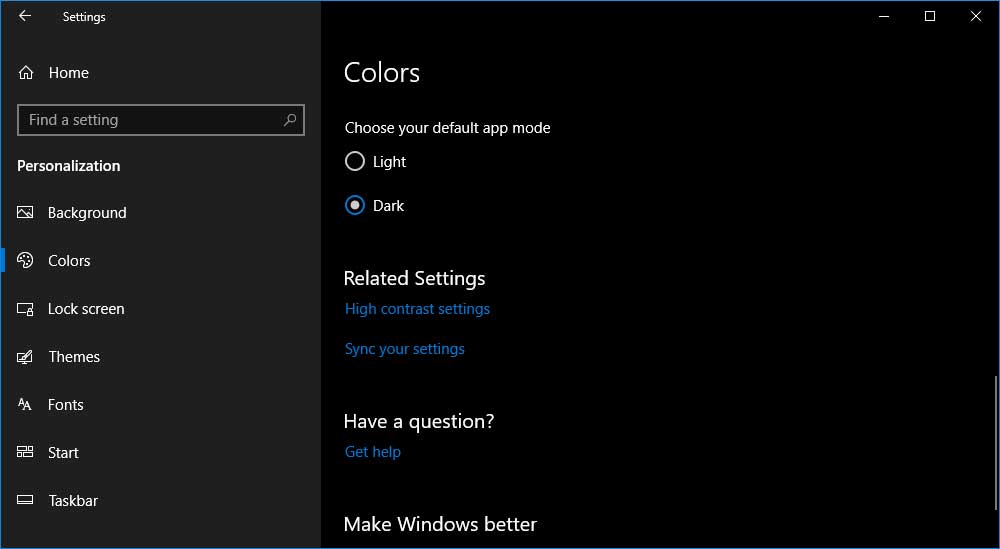 Now that Dark Mode is enabled, this same dark theme will be used throughout Windows and many of its apps.
Users who read this also read: