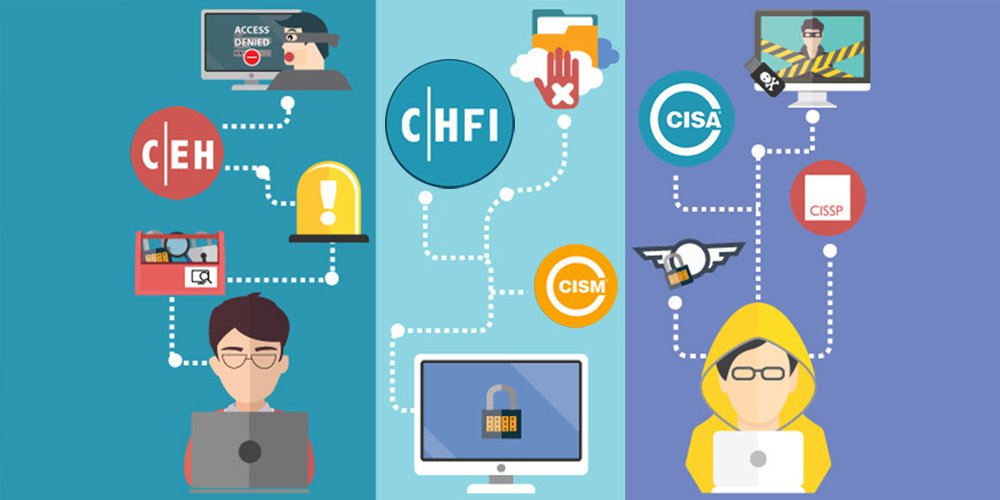 Today we have a deal for a course bundle that offers 5 courses with 60 hours of training for the Certified Ethical Hacker, Computer Hacking Forensic Investigator, Certified Information Security Manager (CISM), Certified Information Systems Auditor (CISA), and Certified Information Systems Security Pro (CISSP) certifications. This bundle is normally priced at $1,680, but has been discounted 97% to $49 as part of this deal.
Please note that certificates of completion are included with the courses, but vouchers for the exams are not.
If you are not interested in this deal, we also have deals in C#, DevOps, and game development.
BUNDLE DESCRIPTION:
"Hacking" is a term that is thrown around a lot in the media these days, but as the dark side of hacking grows, so too does the light! Ethical hackers are in higher demand than ever as corporations and government organizations scramble to ensure their network security is as good as it can be. In this course, you'll learn everything you need to pass five exemplary certifications and load your resume with network engineering and IT security skills that will help you net a high-paying career in ethical hacking.
Access 19 lectures & 60 hours of content 24/7
Study to pass the Certified Ethical Hacker, Computer Hacking Forensics Investigator, Certified Information Security Manager (CISM), Certified Information Systems Auditor (CISA), and Certified Information Systems Security Professional (CISSP) exams
Use enumeration to catalog system resources & potential routes to breach
Carry out an investigation according to industry best practices & legal guidelines
Acquire & duplicate data to preserve evidence & facilitate further investigation
Fortify your learning w/ exercises & examples
Disclosure: This is a StackCommerce deal in partnership with www.mmpics.com. In order to participate in this deal or giveaway you are required to register an account in our StackCommerce store. To learn more about how StackCommerce handles your registration information please see the StackCommerce Privacy Policy. Furthermore, www.mmpics.com earns a commission for every sale made through StackCommerce.