Microsoft is rolling out Windows 10 20H1 Build 18945 to Windows Insiders in the Fast ring to include lots of new features such as WSL2 goodies, a new Cortana Beta experience, accessibility improvements, and File Explorer search.
If you are a Windows Insider in the Fast ring, you can update to Insider Preview Build 18945 by going into Settings -> Update & Security -> Windows Update and then checking for new updates.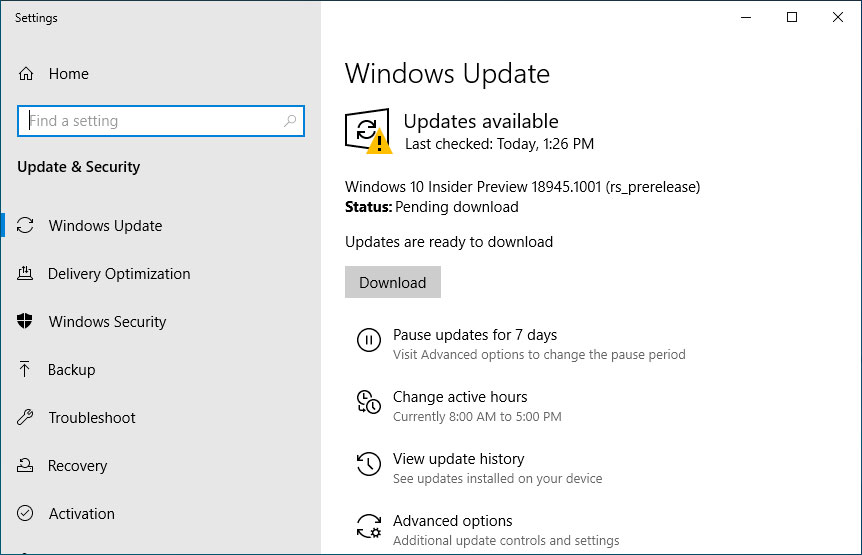 Below we have outlined some of the major changes in this build.
The new Cortana experience is here
Microsoft has started rolling out a new Cortana Beta experience to Windows Insiders. This new experience brings a chat-based UI that allows you to type or speak commands.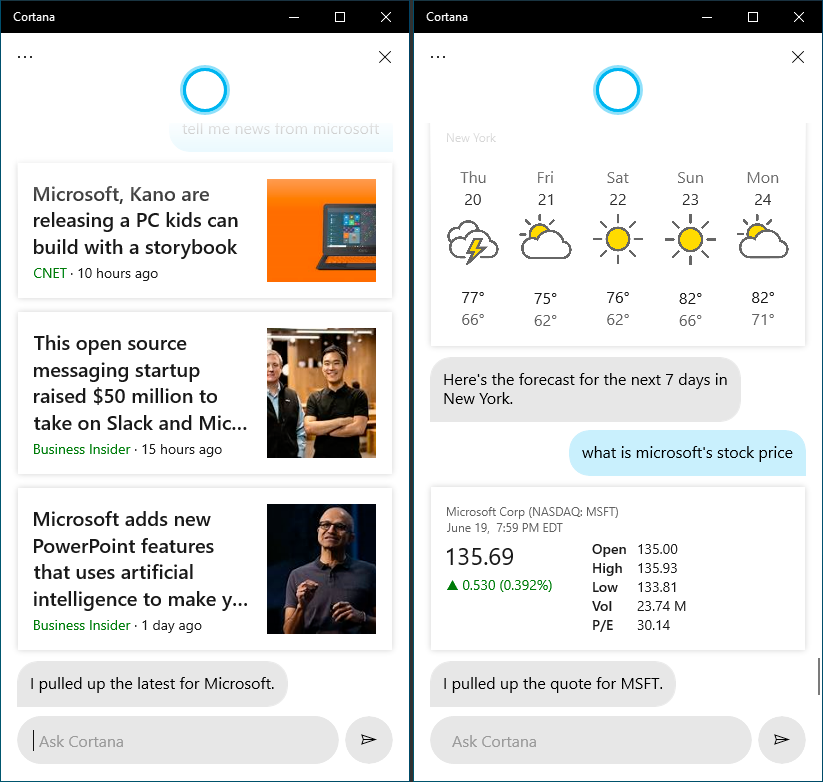 While not all skills are available in the beta, this version continues to support "Bing answers, Assistant conversations, opening apps, managing lists, and setting reminders, alarms, and timers."
In addition, Microsoft added the following new features:
Cortana now supports both light and dark themes in Windows.
We have created a new, less intrusive screen for "Hey Cortana" queries so you can stay in the flow while you work.
We have updated Cortana with new speech and language models, and significantly improved performance – making it faster and more reliable than ever before.
This new feature is currently being rolled out to Insiders in the U.S. with more regions becoming available at a later date.
If you do not want to wait for it to roll out to your region, Windows Insiders and even regular Windows 10 users can download it now from the the Microsoft Store.
Windows 10 programs can now connect to WSL2 via Localhost
Linux servers running under WSL2 can now be connected to by Windows 10 apps via the localhost (127.0.0.1) address.
This will allow you to run services such as Docker, NodeJS, and more in WSL2 and use Windows 10 as a client.

In addition, Microsoft has added global WSL configuration options that apply to all installed distributions. This includes being able to specify what custom Linux kernel you would like to use!
New File Explorer search is rolling out
The new File Explorer search experience has started rolling out to Windows Insiders in the Fast ring.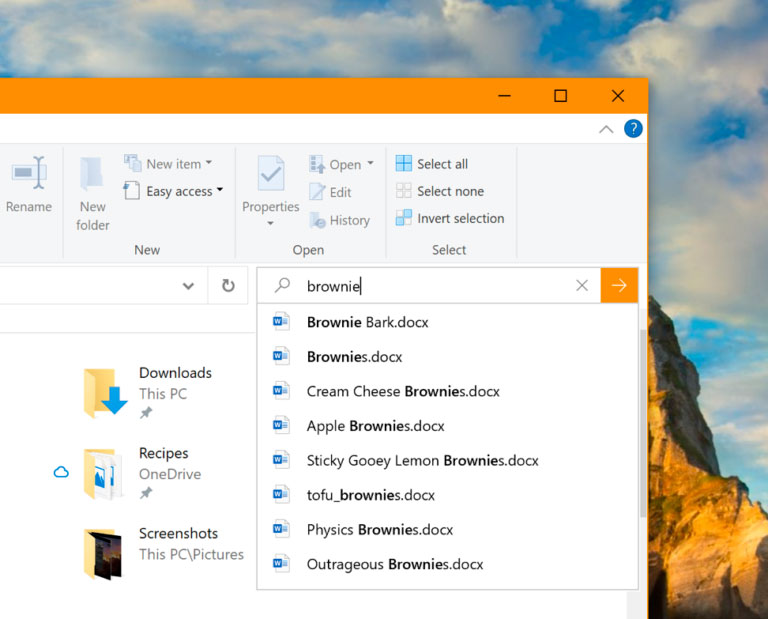 Accessibility Improvements
With this build, Microsoft introduces a variety of accessibility improvements. These include:
Narrator will now offer a better reading experience in Microsoft Outlook and Windows Mail.
Narrator will now more efficiently read emails from Microsoft Outlook by skipping fields that have no data or contain default, or expected, values.
A new Text Cursor indicator has been introduced that makes it easier to find the spot you are reading from in a large document or presentation.

Text Cursor
Phone screen expanding to more models
The phone screen mirroring feature has now been expanded to work with more devices. This includes the Samsung Galaxy A6, Samsung Galaxy A7, Samsung Galaxy A9, Samsung Galaxy A10, Samsung Galaxy A20, Samsung Galaxy A30, Samsung Galaxy A50, Samsung Galaxy A70, and Samsung Galaxy S8 Active.
Other notable changes and issues
Other notable changes include:
Windows Defender is being rebranded to Microsoft Defender.
Fixed an issue was reporting No Internet when there really was.
Older versions of the BattleEye anti-cheat are still a problem. Users need to upgrade to newer versions.
Some Realtek SD card readers are still not functioning properly.
To see the full release notes for this insider build, you can read the blog post.