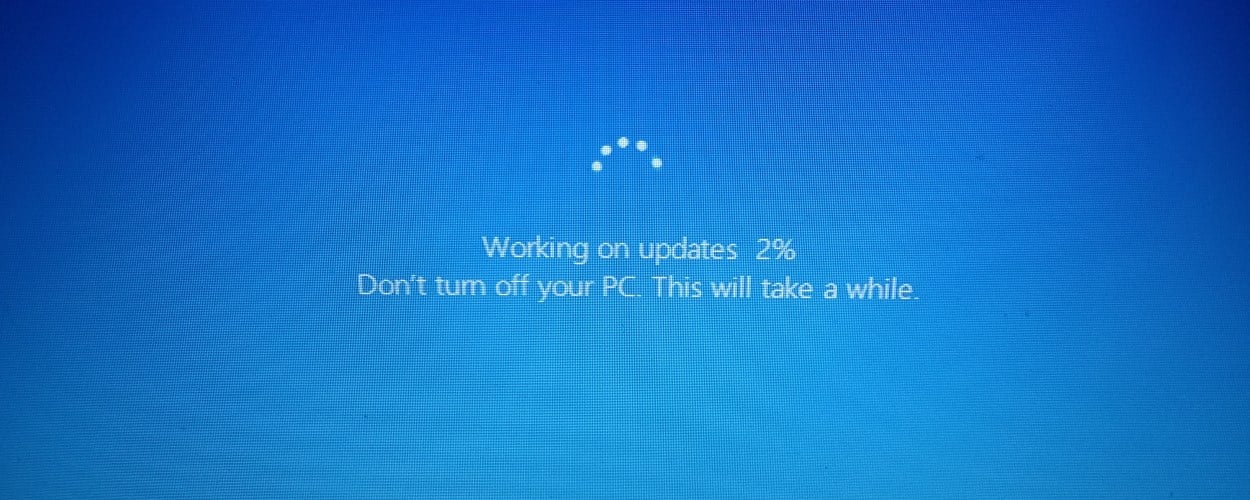 Microsoft has released a new cumulative update for Windows 10 version 1809 that fixes numerous bugs including one that would crash Internet Explorer when dragging tabs and one that prevented newly installed applications from showing up in Windows search results.
The update is titled "2019-07 Cumulative Update for Windows 10 Version 1809 (KB4505658)" and does not contain any security fixes. With the release of KB4505658, Windows 10 1809 will be upgraded to build 17763.652.
Microsoft is aware of the following problems with this update:
---
Symptom
Workaround
Certain operations, such as rename, that you perform on files or folders that are on a Cluster Shared Volume (CSV) may fail with the error, "STATUS_BAD_IMPERSONATION_LEVEL (0xC00000A5)". This occurs when you perform the operation on a CSV owner node from a process that doesn't have administrator privilege.

Do one of the following:

Perform the operation from a process that has administrator privilege.
Perform the operation from a node that doesn't have CSV ownership.

Microsoft is working on a resolution and will provide an update in an upcoming release.
After installing KB4493509, devices with some Asian language packs installed may receive the error, "0x800f0982 - PSFX_E_MATCHING_COMPONENT_NOT_FOUND."

Uninstall and reinstall any recently added language packs. For instructions, see Manage the input and display language settings in Windows 10.
Select Check for Updates and install the April 2019 Cumulative Update. For instructions, see Update Windows 10.

Note If reinstalling the language pack does not mitigate the issue, reset your PC as follows:

Go to the Settings app > Recovery.
Select Get Started under the Reset this PC recovery option.
Select Keep my Files.

Microsoft is working on a resolution and will provide an update in an upcoming release.

We are investigating reports that a small number of devices may startup to a black screen during the first logon after installing updates.

To mitigate this issue, press Ctrl+Alt+Delete, then select the Power button in the lower right corner of the screen and select Restart. Your device should now restart normally.

We are working on a resolution and will provide an update in an upcoming release.

Devices that start up using Preboot Execution Environment (PXE) images from Windows Deployment Services (WDS) or System Center Configuration Manager (SCCM) may fail to start with the error "Status: 0xc0000001, Info: A required device isn't connected or can't be accessed" after installing this update on a WDS server.

For mitigation instructions, see KB4512816.

We are working on a resolution and will provide an update in an upcoming release.
The full list of changes in KB4509479 can be found below:
This update includes quality improvements. Key changes include:
If you installed earlier updates, only the new fixes contained in this package will be downloaded and installed on your device.
Compatability and Servicing Stack updates released
Microsoft also released a "2019-07 Servicing Stack Update for Windows 10 Version 1809 (KB4512937)" and a compatibility update titled "2019-07 Dynamic Update for Windows 10 Version 1809 (KB4505657)".
The KB4512937 servicing stack update fixes issues that would cause Windows updates to fail to install. Microsoft recommends that users install this update before installing the latest cumulative updates. If this update is needed, it will be offered automatically by Windows Update
"This update makes quality improvements to the servicing stack, which is the component that installs Windows updates. Key changes include:
Addresses an issue in which an update may not install with certain other updates and upon start up after installation of the other updates, will require a second scan of Windows Update and a second restart to complete installation."
The KB4505657 dynamic update (compatibility update) was released to make "improvements to ease the installation experience when updating to Windows 10, version 1809."