An accidental push of an internal Windows 10 Insider build may have given us a glimpse of what Microsoft is planning for the future of the Start Menu, the Emoji Panel, and other features.
Microsoft accidentally released Windows 10 Insider build 18947 to Insiders on all rings this week by accident. As this was an internal build being used by Microsoft, it was not meant to be distributed through the Windows Insider program.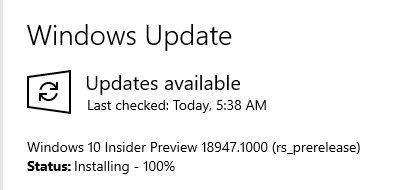 For those few who let the build install, though, they may have gotten a glimpse at what Microsoft is planning for the Windows 10 Start Menu. the Emoji Picker, and search.
It is important to note that this was a leaked build meant to be used exclusively by Microsoft developers. Therefore, there is no guarantee that these features will ever make it into a final version of Windows.
New Start Menu
According to tweets by NTAuthority, after installing build 18947 the Start Menu no longer had live tiles and the search went to the top of the menu. In addition, Insiders get a little Ninja cat icon that when clicked will open up content related to the Windows Insider program.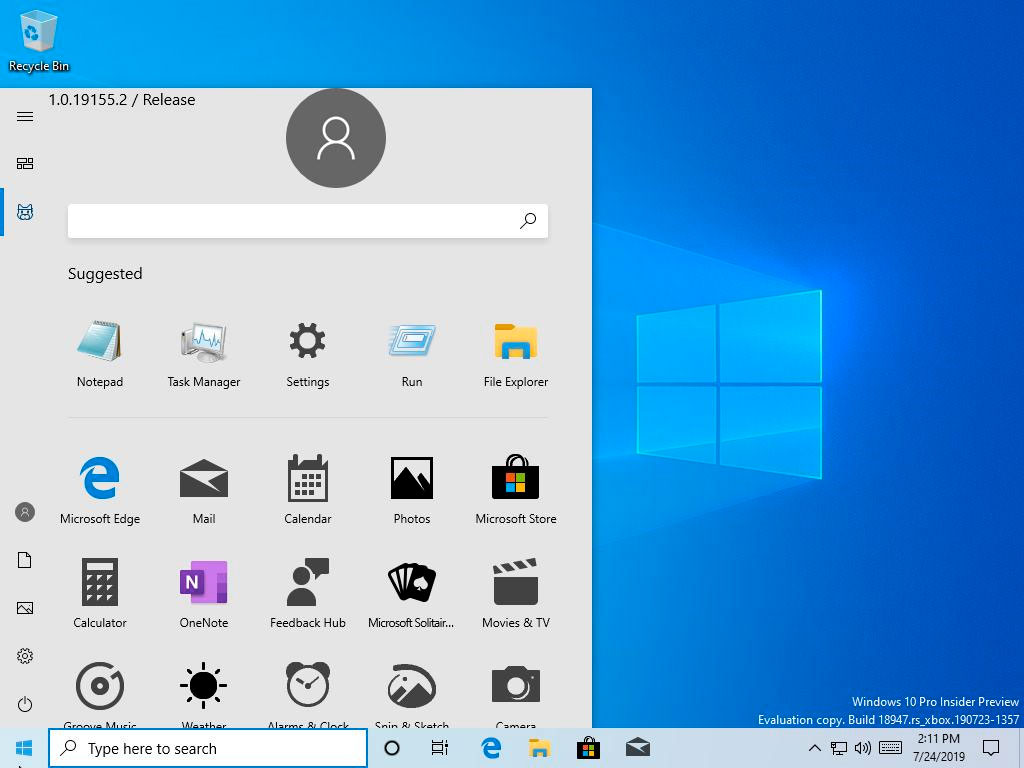 Tablet mode also has some changes with a redesigned start screen. This new start screen is centered on the display and otherwise looks fairly similar to the desktop version.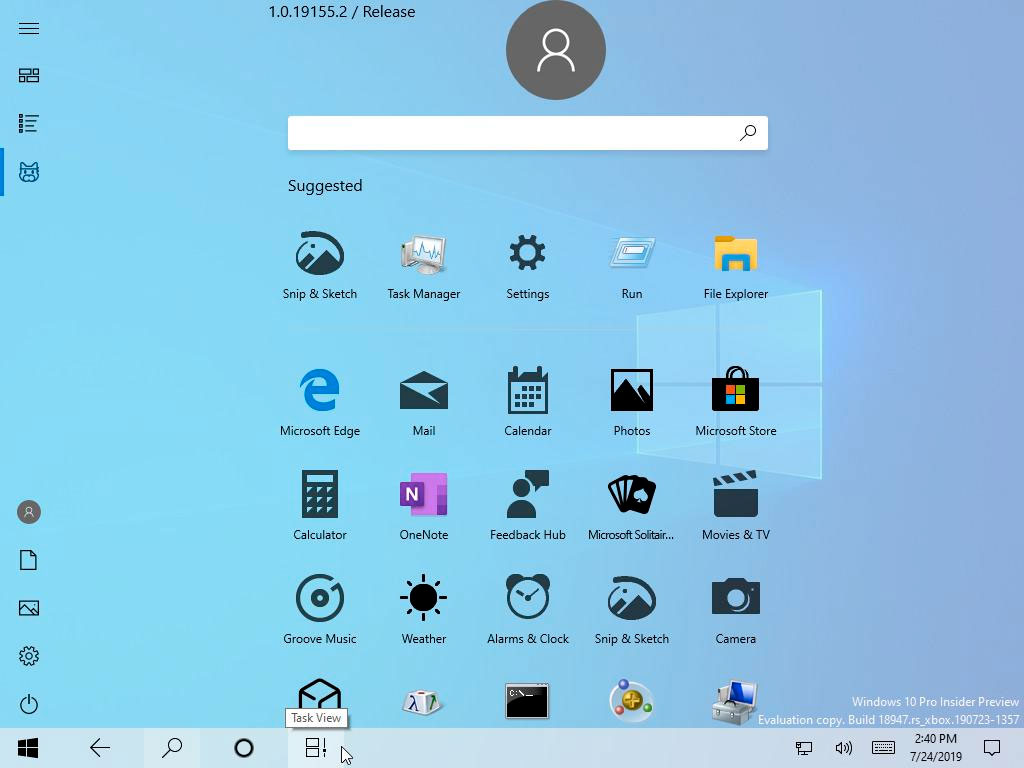 Searchable GIFs from the Emoji Panel
Another new feature is a redesigned Emoji Panel that now lets you search for GIFs and insert them into open applications. This should be a fun feature for a lot of people.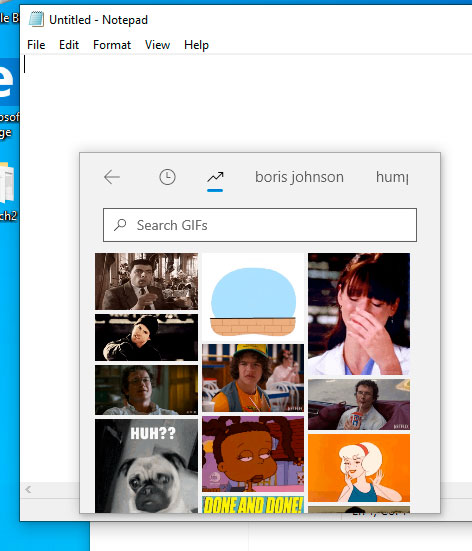 New Start Menu search
Finally, Deskmodder revealed that the Start Menu search functionality has been modified to show a drop list of search results that can be selected.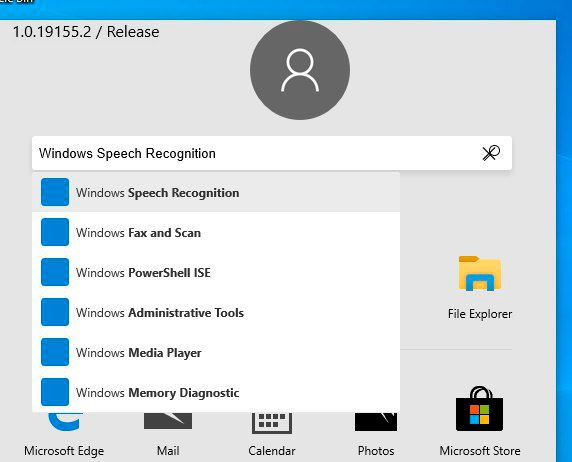 As the release of build 18947 was an accident, we will have to wait and see if if these features are enabled by default when it's officially released to Insiders or if we will need to enable them first using mach2.
Rolling back from build 18947
If you had installed build 18947 and wish to rollback to the correct version on your ring, Microsoft says you need to do so within the next 10 days after installing it or sooner.
"Affected users generally have ten days (10) after installing build 18947 to complete the rollback process before losing the ability to do so. If you have Storage Sense enabled, this time window may be reduced. We encourage affected users to complete this action as soon as possible to ensure they're able to roll back successfully. Steps to complete a rollback are provided below."
If you wish to rollback, Microsoft has posted instructions that you can use to revert to the correct version of Windows 10.