According to numerous reports, Microsoft has accidentally released internal Windows 10 Build 18947 to all channels of the Windows Insider program, including Skip Ahead, Fast Ring and Slow Ring.
The internal Windows 10 20H1 Build 18947 is believed to be available on both 64-bit and 32-bit machines and had started receiving them on all Insider rings. Users who have been receiving this internal build have seen it titled as "Windows 10 Insider Preview 18947.1000 (rs_prerelease)".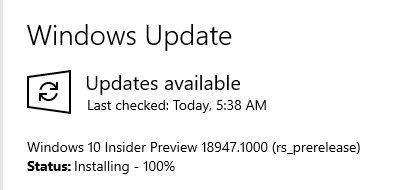 Strangely, some users have also reported receiving the internal build with a title of "18947.1000.rs_xbox.190723-1357 (UUP-CTv2)".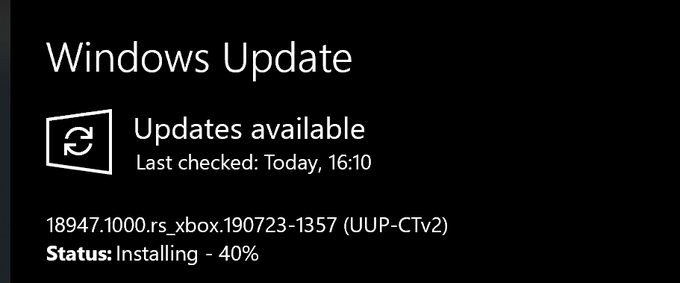 In a tweet, Microsoft's Dona Sarkar revealed that the company is looking into this issue.
If you're a Windows Insider and you're seeing the Build 18947 on your machine, you should abort the installation as this is an internal build that was never supposed to get released. If the build is already installed, you can roll back to the previous version of Windows or wait for further instructions from Microsoft.
It's not the first time that Microsoft accidentally released an untested internal Windows 10 update. In 2017, Microsoft accidentally released Build 16212 for 32-bit PCs and Windows Phones.
At that time, Microsoft stated that the build was mistakenly released because of "an inadvertent deployment to the engineering system that controls which builds/which rings to push out to insiders".